​


​
Last week, I introduced the Community Revolution framework in Part 1 of this series.
For a refresher, it looks like this:
The Revolution (30,000-foot view) Example: Climate​
​
The Movement: (15,000-foot view) Categories inside of the 30,000-ft view. Example: Sustainability​
​
The Activities: (500-ft view) Specific activities in which people are "monetizing" pieces of the Revolution in order to contribute to the greater whole. (for big brands it means their main product)
Today we'll look at Part 2 of the Community Revolution series –big brands.
Powerful communities beneath the surface
You may not be aware, but there are powerful communities lurking behind brands like Apple and Spanx.
Understanding the role these communities play is helpful in analyzing how Community Revolutions play out on bigger stages in relation to products and branding.
Most brand and marketing experts only consider consumer-facing campaigns that make these brands famous.
Examples include:
Nike's "Just Do It" campaign; Apple's famous "1984" ad; and similar.
But not many people consider how important communities play in shaping these brands. Within communities are where the brand's mission, vision, and values are put into practice on a regular basis to solve people's problems and address larger societal issues that extend beyond the brand itself.
This has a halo effect on the products and services of the master brand.
Let's go back to the year 1986, when Apple first created Diversity Network Associations.
Example 1: Apple Diversity Network Associations
Community Revolution analysis: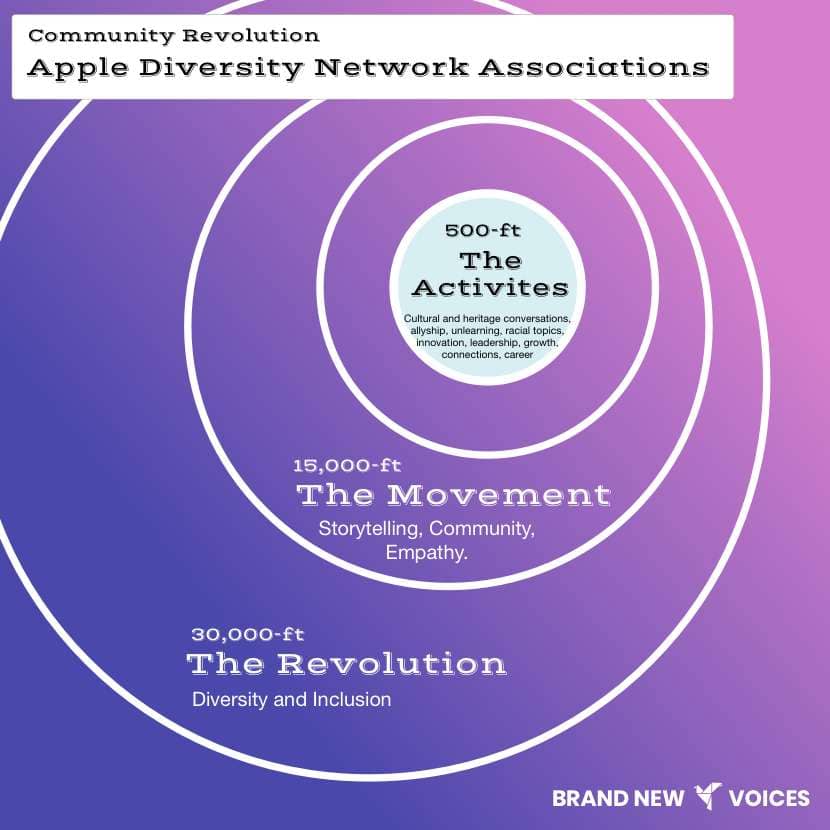 Revolution: Diversity and Inclusion; Movements: Storytelling, Community, Empathy; Activities: Cultural and heritage conversations, allyship, topics on race and gender, innovation, leadership, growth, connections, and career. Halo effect on products and brand: Apple products become associated with education and helping people explore their identity.
Apple Diversity Network Associations
Most consumers aren't aware of the key role Apple's Diversity Network Associations (DNA) plays at Apple. These aren't just standalone communities, they're ecosystems. Long before branded communities were trendy, Apple quietly launched 67 DNA chapters worldwide over the past 35 years with 55,000+ total members.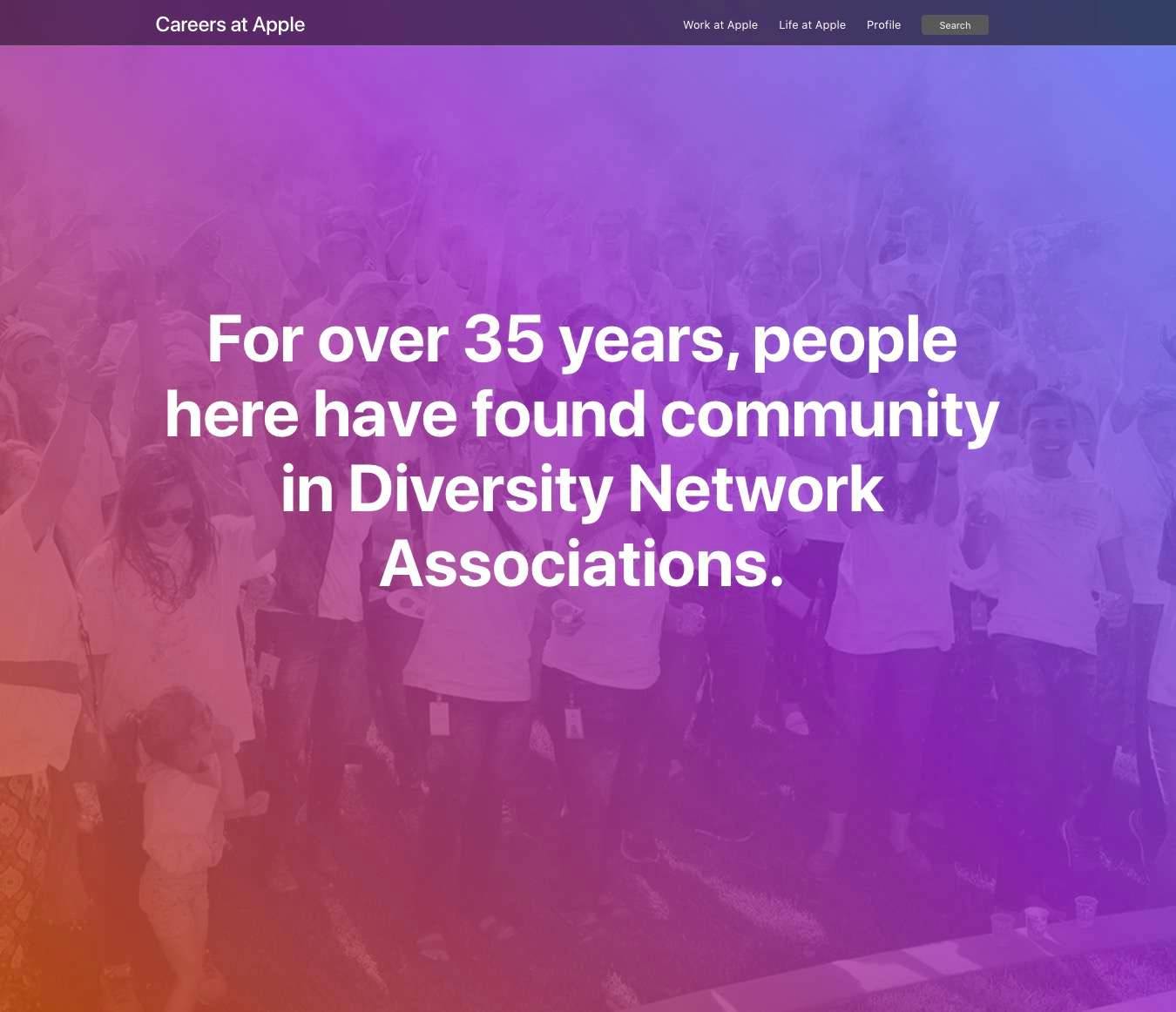 ​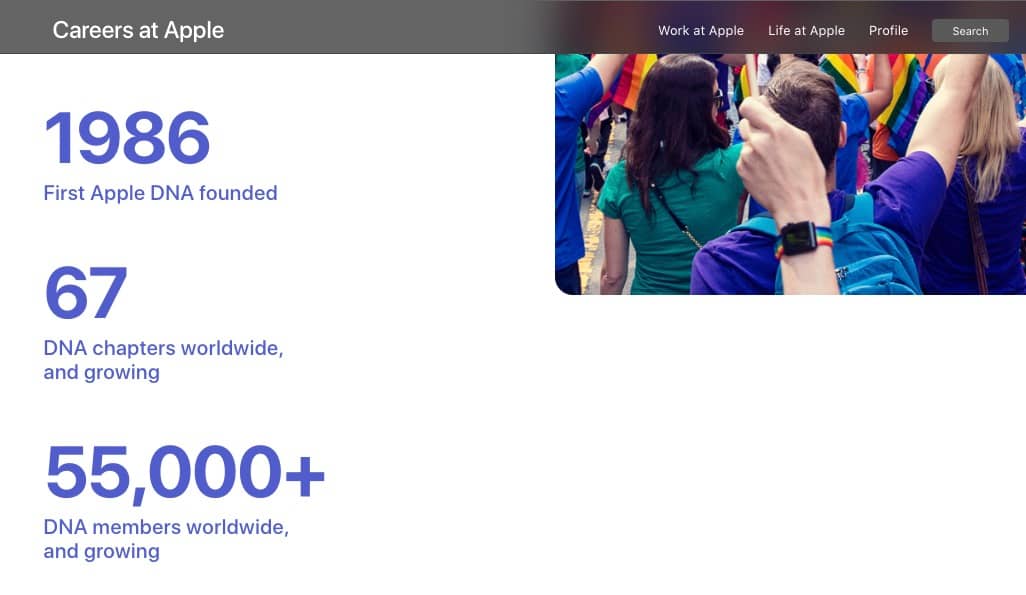 ​​https://www.apple.com/careers/us/dna.html​​
The Apple DNA mission:
Dealing with controversial issues: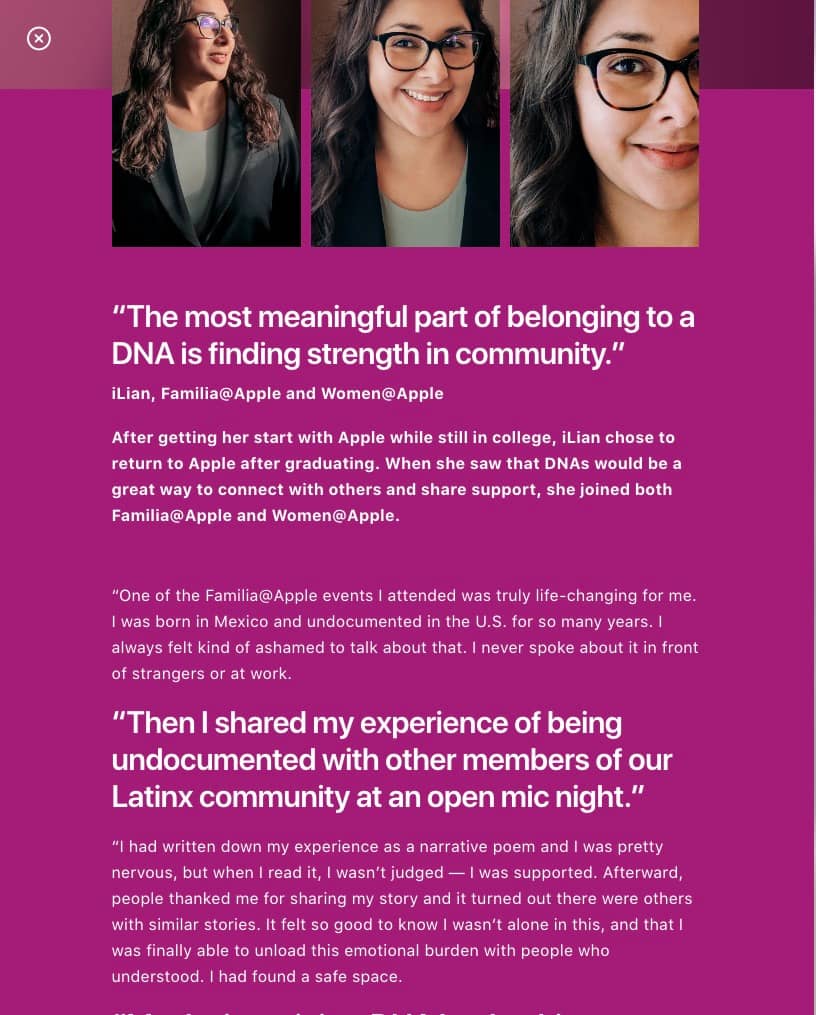 The Community Revolution will not be televised
Community Ecosystems:

​https://www.apple.com/careers/us/dna.html​

Example 2: Apple Education
Community Revolution analysis:

Revolution: Education; Movement: Diversity and Inclusion; Activities: Teach coding, communication skills, creative problem-solving, team building; Halo effect on products and brand: Apple products become associated with education and helping people explore their identity.
Vision statement
Apple starts by defining the vision for the Apple Education community. This is a big aspiration goal describing a future that does not necessarily exist but aspires to. They are hoping to move EVERYONE forward.

​https://www.apple.com/education-initiative/​
Mission statement
The mission statement provides concrete steps being made to work towards the vision.

​
Values statements
Values statements are expressed through member quotes. These are the unique ways the community commits to action as they move towards the mission and vision statements.

​​https://www.apple.com/education-initiative/​
The role of product
The product/service plays an important role in the Revolution — to support and advance the cause, not to mention fund it, which is obviously a big deal.
But it's important to understand the product's role here.
You want to maintain focus on the larger context of the Revolution itself while aligning the product to the bigger picture as you learn how the product fits into the equation.
Continuing the Revolution
People buy into futures, and they determine what futures to invest in based on what is most consequential to their lives in the present of what they want to become.
They seek to be part of movements where they can make a difference in the short term while continuing to make longer-term investments in order to create a better tomorrow.
In addition, these decisions are tied to how their current personal and professional relationships are impacted as a result of getting involved, along with how their investments will be viewed in their local communities and society at large.
Often, this means consideration of interconnected ecosystems and brand partners. In this example, the Malala Fund plays a key role in the Apple Education Community.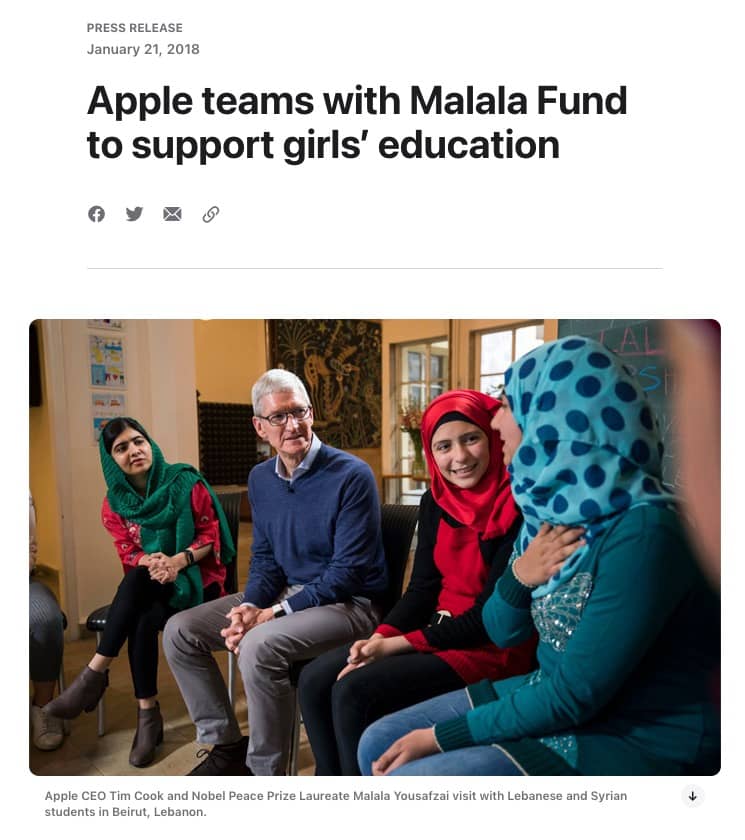 ​Link​
​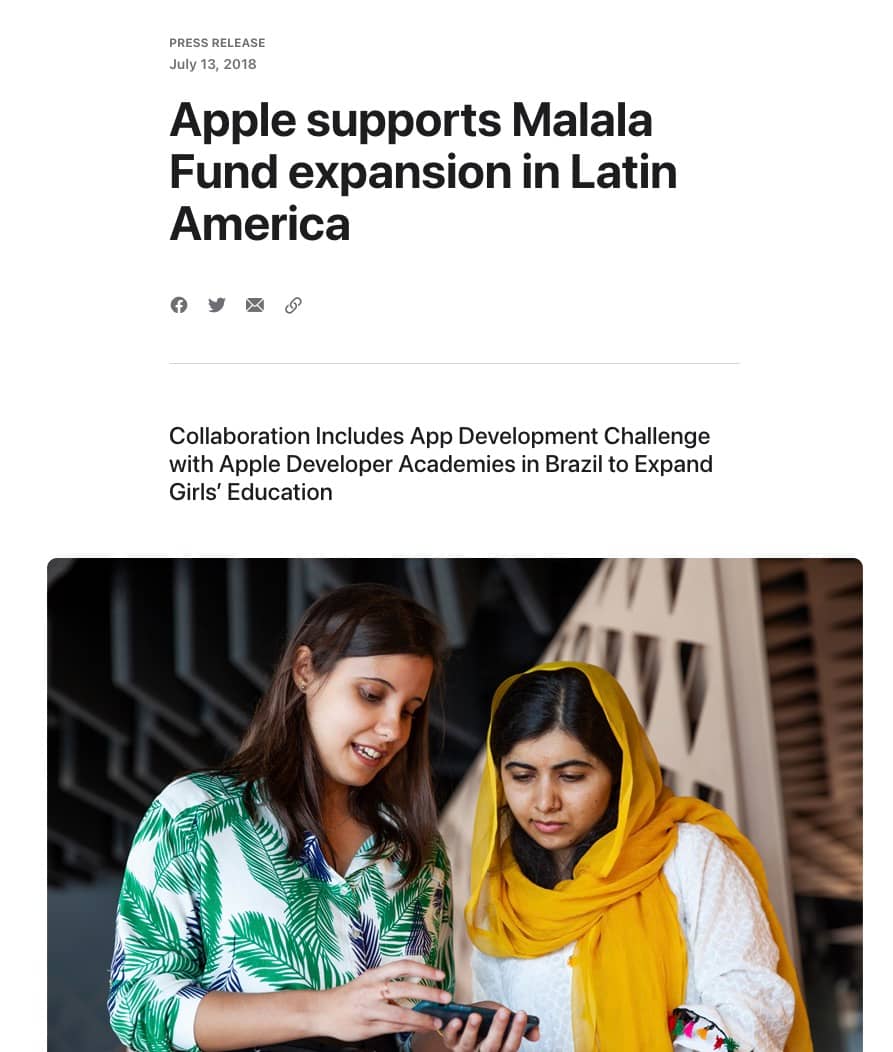 ​Link​
Remember, the main offer isn't what always brings people into a Community Revolution, it often happens by association with the ecosystem.
Example 3: Spanx by Sara Blakely Foundation
Community Revolution analysis:

Activities: Personal growth; Movement: Diversity and Inclusion; Activities: Empower women through entrepreneurship, funding, education, and the arts; Halo effect on products and brand: Spanx products are associated with helping turn women into leaders.
Solving real problems
Community Revolutions help real people solve real problems, they aren't just aspirational mission statements. This video by the Spanx by Sara Blakely Foundation says it all:
​
​
In service to people. And society.
Community Revolutions are about helping people make transformations in their lives with the goal of passing on that inspiration in order to help transform a greater society. It is this unique quality that sets Community Revolutions apart from basic brand marketing or typical community building.

​https://www.spanxfoundation.com/​
Community members support each other
Community members help support other women through entrepreneurship, education and the arts. The Spanx product and brand become associated with the causes that their community represents.

​https://www.spanxfoundation.com/​
Never lose sight of the Revolution
The Revolution here is around the theme of personal growth, and the founder's story reminds the community to find innovation, elevation, and trust in themselves as a result of dark times:

​Link​


​
The messaging does not lead with the product
As a result, the framing of the product is through a storytelling lens told in a deeply meaningful way that is universally felt whether someone is a buyer of the brand product or not.

​
The framing allows the product to be properly introduced as part of the solution in solving the pains associated with the greater revolution as seen in the "our purpose" statement on the Spank website.
Aspirational meets the practical
Buyers of the product feel a "win" simply through the purchase of the product. These "easy wins" are important first steps to bring people into the Revolution they might otherwise never become part of.

​
This is how you infuse deep meaning, innovation, and story into your products and services.
Always aim for the product to exceed the sum of its originally intended utility.
Of note, keep in mind that not every buyer of the product will become part of the Revolution nor will they necessarily be aware of the brand's involvement in causes.
This is simply a reality of modern brand consumerism, hence, why you should always focus efforts on your ideal customer profile(s) vs. everyone who buys the product.
Conclusion
Building a Community Revolution is about connecting with people and building a community around a mission that brings them together. By focusing on the greater revolution, not just on promoting the product, you can create a community that is centered around people and developed for people. The key is to empower your community members, nurture relationships, and keep evolving as the community grows.
A Community Revolution is an ever-evolving ecosystem. You need to be willing to adapt and grow with your community members' needs and interests. Listen to their feedback and gather insights to improve your products and services. Above all, experiment with new strategies and initiatives that will help strengthen your community further.
As we can see from these big brands, there have always been Community Revolutions.
The only difference now is there's a framework for it.
What Revolution will you start?
I'd love to hear, so hit me up by replying to this email. I try to answer all messages.
That's it for now. Stay tuned for Part 3 of this series.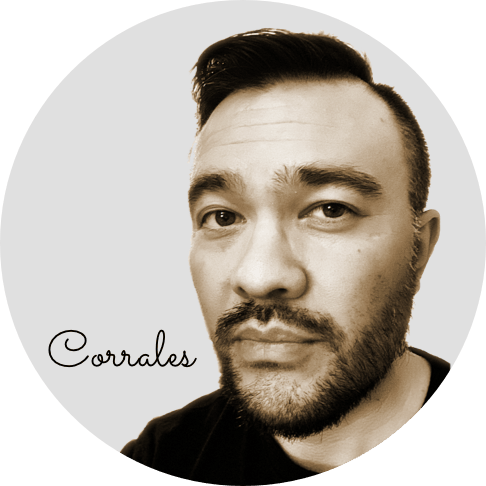 ​
P.S. Here are more ways I can help in your journey.
Pick my brain about…
Storytelling; Founder Narrative (let's create one for you); Marketing; Community; Ecosystem building; Finding meaning in brand and communities; Web3 & NFTs; Human Marketing; Finding your why; Mission, Vision, and Values; Creating purposeful products; Social media; and more in the "Seeing around corners" 90-minute consulting session. I will help you decide on the right path and give you the clarity to move forward with a newfound sense of conviction in your business.
​